Back when I was still in Edinburgh, in 2019 or 2020, I don't remember, Richard Murphy from Richard Murphy Architects came to the basement of ESALA in Chambers Street to give a lecture.
At the end of the lecture, he broke the news of his studio's new design for a cinema centre, to be built in the Festival Square, just in front of Sheraton Hostel in Lothian Road (btw, I keep writing 'Sheridan' instead of 'Sheraton'…). For the whole time I've lived in Edinburgh, Festival Square was always just an empty square. Looked pretty cool at night whenever I went home from work at Murrayfield Stadium (I'd get off at the top of Lothian Road and walk south for 15 minutes).
I'm only now revising these old news because, ngl, I only have 24 hours in a day and have other stuff to do, too (though not so much now that it's the summer).
The design looked like this: (link to the article on Scottish Construction Now)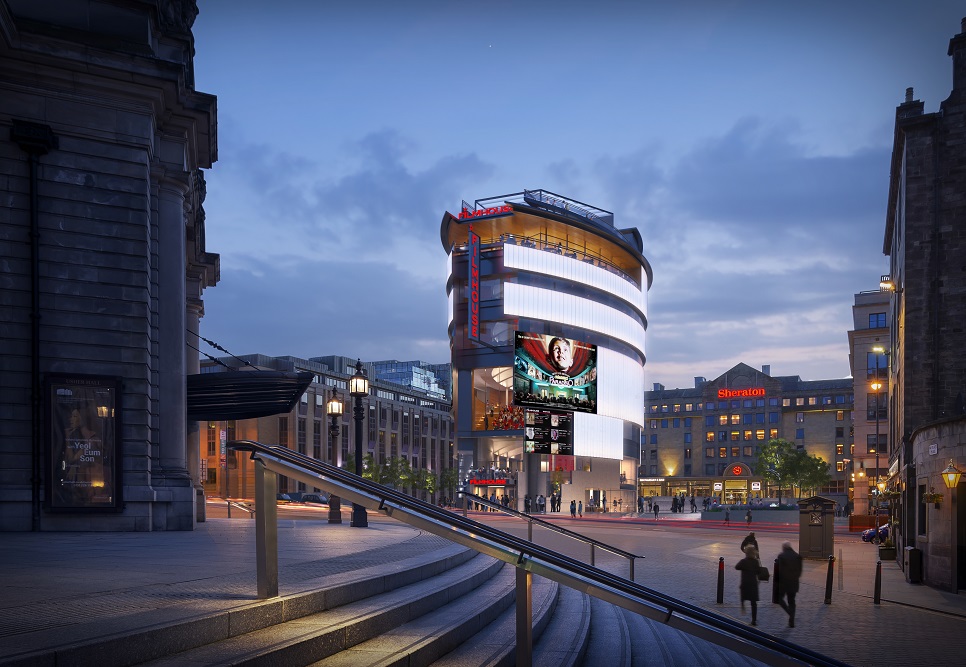 In December 2020, an article in Scottish Construction Now announced that the plans were scaled back. The height of the building was reduced by two storeys to match the height of the neighbouring office blocks. The building was originally planned to be 11 storeys high, so now it seems to be 9 storeys.
Sure, it looks less impressive, but these are two completely different renders. The shape of the building remains similar – there are still large external screens (probably for displaying ads and movie trailers and other) and a roof terrace and the super cool window that overlooks the Edinburgh Castle (see third pic). Height of new buildings seems to be hugely problematic in Edinburgh because there's always concerns arising about changes to the city skyline and the panorama as viewed from Calton Hill (a bit less hardcore climb than Arthur's Seat).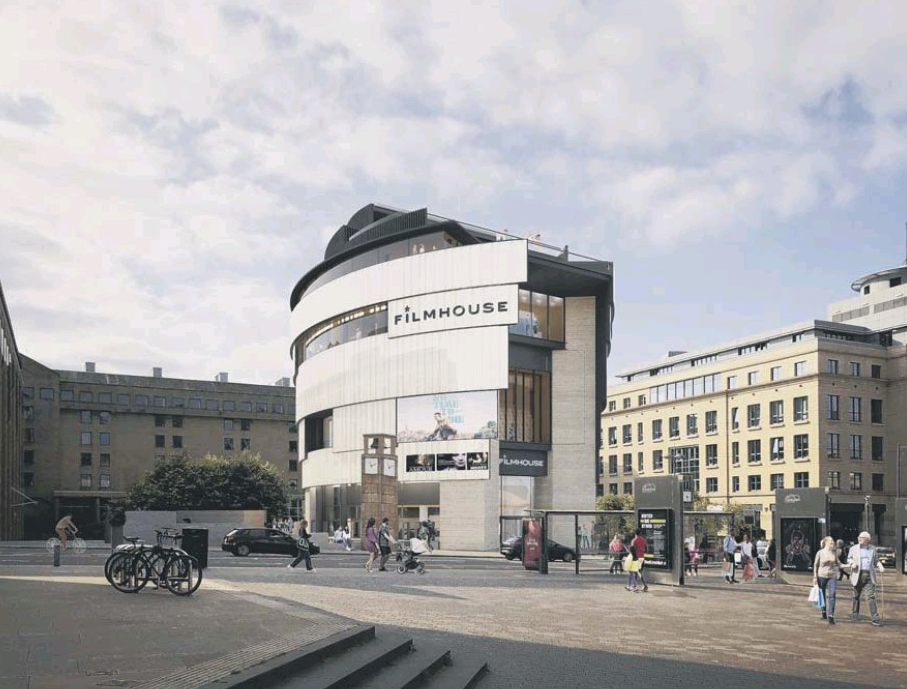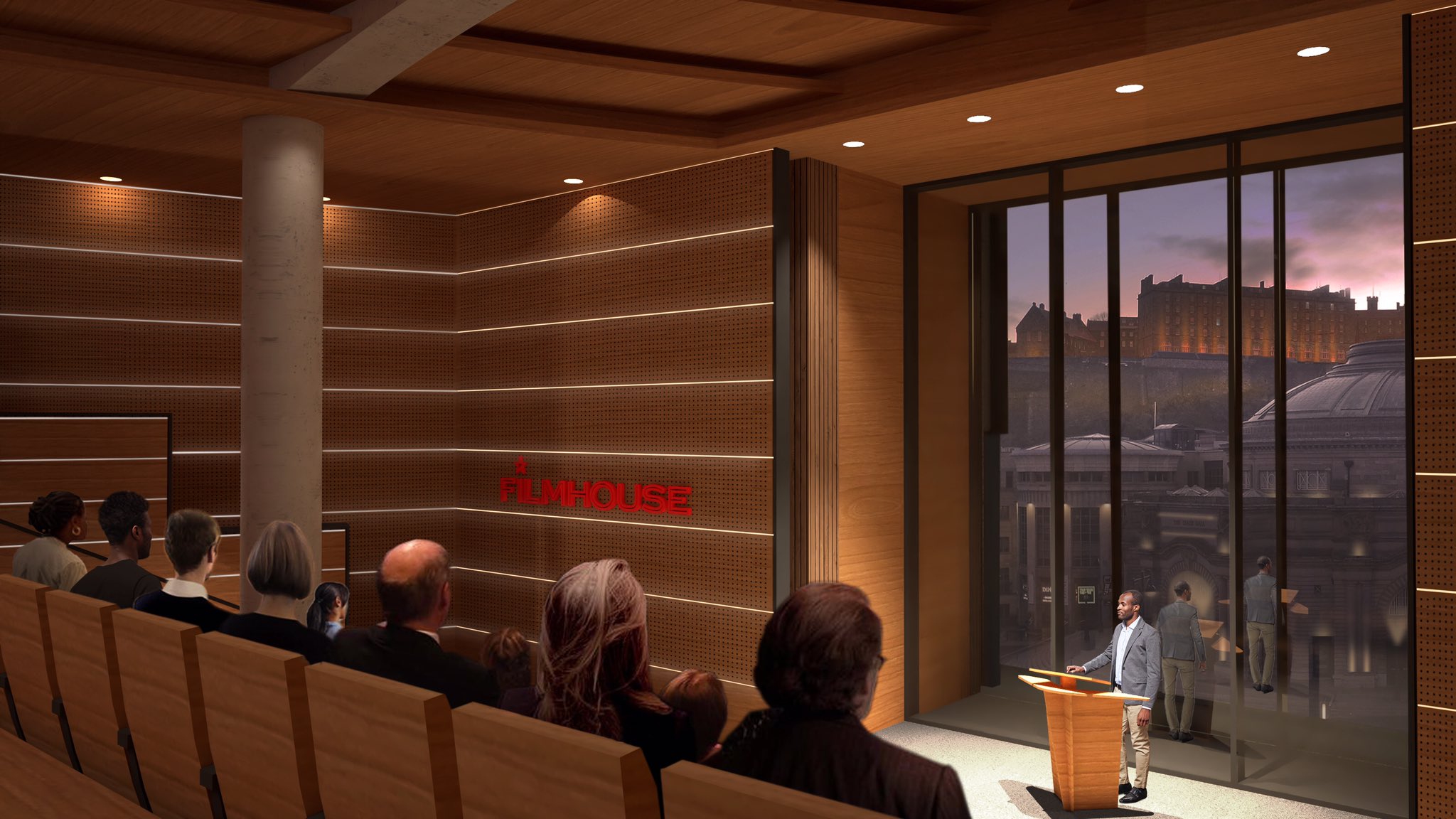 What do you think about this building? I think it's pretty cool. Lots of worse things could be built there, and a mi me gusta this design very much. But also I'm a lazy bum and I just like movies. So that might matter a bit.
What prompted me to write about this are the ongoing discussions about building a new film centre in my hometown, Toruń. The building's meant to be the HQ of the European Film Centre (ECF) Camerimage, which is an annual movie festival happening in the city. But my city's already built a few new entertainment venues – CKK Jordanki and Arena in Bema Street – so the question is, what do we need and where do we stop?
All images are authored by Richard Murphy Architects and taken from the Scottish Construction Now articles, linked directly in the post.